Portsmouth personal injury attorney
An individual who has been hurt physically or emotionally may file a lawsuit against another person, company, or governmental body in a personal injury case. The wounded person, referred to as the plaintiff, claims that the other party is to blame for the injuries and is seeking monetary damages.
If you live in the Portsmouth region, get in touch with the personal injury attorneys at Breit Biniazan to file a personal injury lawsuit. If you were hurt in an accident that was caused by someone else's carelessness, you should make a personal injury claim. Personal injuries can range from catastrophic injuries to traumatic brain injuries, and our team of personal injury lawyers will provide legal representation for these injuries. You will benefit from the knowledge of a skilled personal injury lawyer, ensuring fair compensation for any physical or psychological harm.
Personal Injury Lawyers
The Portsmouth personal injury lawyers at Breit Biniazan have substantial expertise when it comes to personal injury cases, such as medical malpractice, car accidents and wrongful death cases. Most personal injury cases require expert representation. Contact Breit Biniazan for a consultation regarding your personal injury case with a Virginia personal injury lawyer.
Portsmouth, VA Law Firm
With five offices, including one in Portsmouth, Virginia, Breit Biniazan is an effective personal injury litigation practice. Our team of knowledgeable attorneys focuses on personal injury cases, as well as wrongful death actions, medical malpractice lawsuits, motorcycle and truck accidents, abuse in nursing homes, product liability and various other legal services. Members of the Portsmouth community who are seeking the highest compensation for personal injury claims are assisted by our experts.
How do I know if I have a Portsmouth personal injury case?
When it comes to personal injury cases, whether in Portsmouth or elsewhere, the key question is whether an individual has a valid claim. In order to determine if you have a valid case, it's important to consider whether someone else was at fault for any accident resulting in your injury. That could be another person or entity, such as a company or manufacturer. To accurately assess if you have a valid personal injury claim, speak with an experienced lawyer who can review all of the facts and explain your legal options. They will help you understand the evidence needed to support your case and determine protocol regarding filing deadlines so that you can make an informed decision about taking legal action.
Potential compensation following an accident
Different sorts of damages may be recoverable when you make a personal injury claim following an automobile accident. These can be roughly divided into economic and non-economic harms.
Pain and Suffering
If you have experienced pain and suffering due to somebody else's negligence, you may receive compensation. This can range from physical injuries to emotional distress.
Medical Bills
If the injured party has had to pay medical fees, medical bill costs can also be compensated.
Lost Wages
If you have lost income due to sustained injuries or emotional distress, the loss of earnings can be compensated by the negligent party.
Inconvenience
Any injuries suffered can be compensated for, including the discomfort caused by someone else's negligence and how that affects the victim's lifestyle.
What Compensation can I claim in the Portsmouth Circuit Court?
The Portsmouth Circuit Court allows plaintiffs to seek compensation for a variety of reasons, including medical expenses, lost wages, and other economic damages. If you were injured due to the negligence of someone else, you may be entitled to file a personal injury claim and have your medical bills, future medical care costs, as well as physical or emotional pain and suffering reimbursed.
You can also request reimbursement for property damage claims or for any other monetary losses directly related to the situation. Regardless of the cause of your case, it is important that you maintain appropriate documentation throughout the process so that all potential avenues for compensation can be evaluated. It's always best to contact an experienced attorney in Portsmouth who understands local court rules and compensatory law in order to maximize your compensation award.
Experienced Personal Injury Attorneys In Portsmouth, VA.
At Breit Biniazan, we know that if you're searching for a Portsmouth personal injury attorney, you're dealing with a stressful and difficult situation. Your search ends here: Our award-winning Portsmouth, Virginia personal injury lawyers focus on innovative approaches designed to maximize the recovery for our clients, and with a proven record of success, we can help you, too.
Our Portsmouth office is led by Delegate Don Scott, an outspoken advocate for the city of Portsmouth and a member of the Virginia House of Delegates, representing the 80th district. A former United States Naval Officer, Don understands integrity, service and sacrifice. He's dedicated to fighting for justice and has a unique perspective to the challenges faced by his constituents in the Portsmouth region.
With offices in Richmond, Virginia Beach, Arlington, Washington DC, and Portsmouth, Breit Biniazan's personal injury attorneys have decades of experience in fighting for those who have been injured due to another's reckless or negligent actions. Learn more about the services our Portsmouth law office offers and the honors our firm has achieved.
Schedule your free and confidential case evaluation with our Portsmouth legal team by calling (757) 982-2930.
Contact Our Portsmouth Law Firm
Breit Biniazan
355 Crawford Street, Suite 704
Portsmouth, VA 23704
Phone: (757) 982-2930
Contact us now
Call us
Contact us online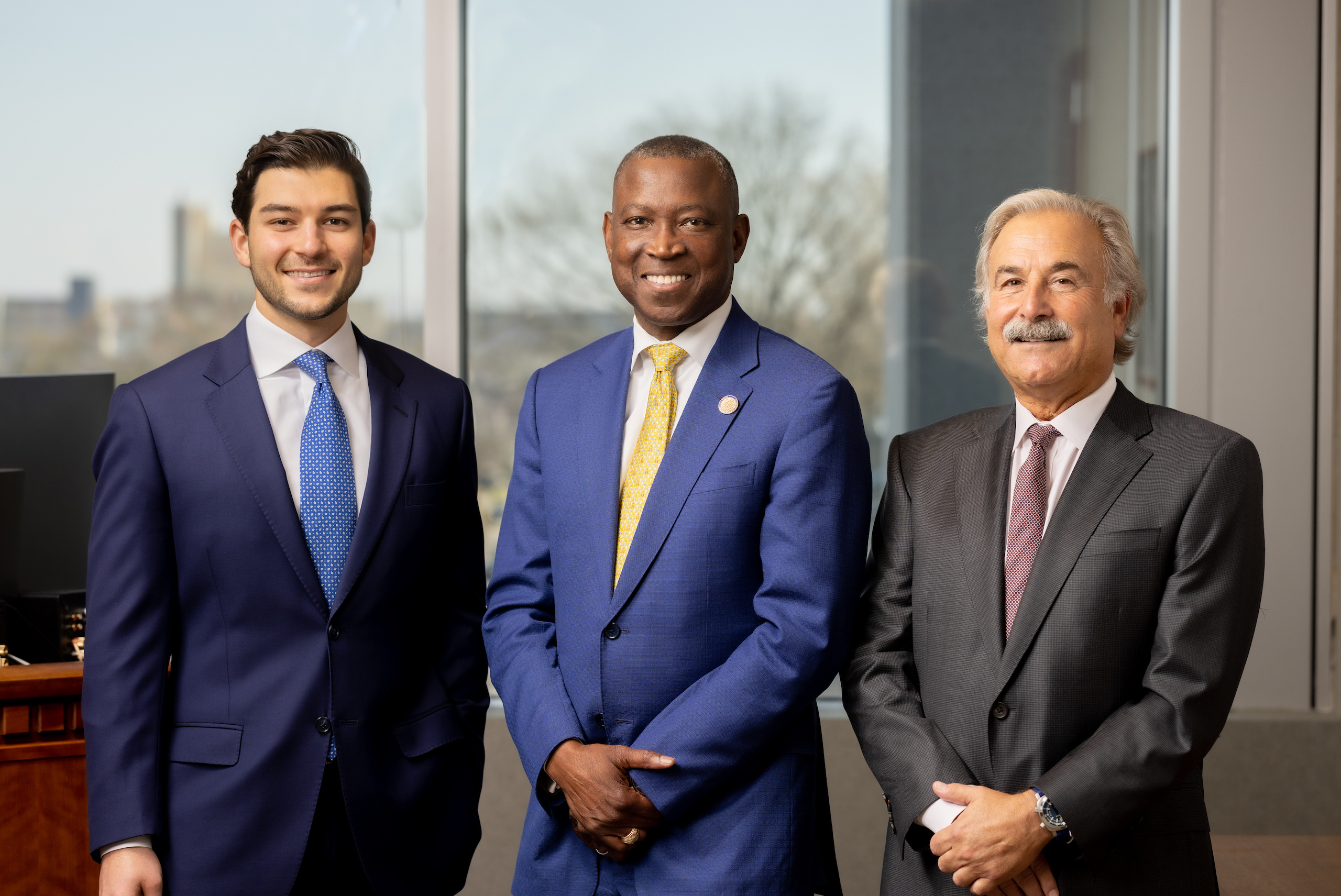 Portsmouth Personal Injury Attorney Practice Areas
At our Portsmouth Personal Injury Attorney law office, we advocate for clients with personal injury claims involving:
You Only Pay When We Win Your Case
Personal injury claims can bring financial strain through no fault of your own – you may be dealing with lost wages, an inability to return to work, and medical bills. The last thing Breit Biniazan's legal team wants is to add to your financial stresses, and our fee arrangement reflects this.
Under a contingency fee agreement, you only pay when our Portsmouth law firm wins your case. If your claim is unsuccessful, you'll walk away and owe us nothing. This fee arrangement ensures that you're financially protected throughout the process and can focus on what's most important: your family and your recovery. It also ensures that you get to select the very best representation from an experienced Portsmouth personal injury firm.
Call our Portsmouth attorneys at (855) 212-8200 for a free, confidential case evaluation.
See all case results
Breit Biniazan's Personal Injury Attorneys in Portsmouth
When Your Life's on the Line, Don't Settle
Choose Our Virginia Personal Injury Attorneys at Breit Biniazan
Fill out our contact form to speak to our experienced Virginia personal injury attorneys and get the justice and recovery you deserve.