Jury Awards $15 Million For 2010 Murder of UVA Student Yeardley Love
Kevin Biniazan—June 29, 2022
Criminal acts don't just result in prison time—they can also have financial consequences.
In May 2022, almost exactly 12 years after George Huguely V murdered his girlfriend Yeardley Love, a civil jury found him liable for $15 million in damages.
Huguely is now more than 10 years into his 23-year prison sentence for second-degree murder, but this civil judgment will follow him for the rest of his life.
And though there is no amount of money that can fairly compensate Yeardley Love's family members for their tragic loss, it serves as a reminder that willful and wanton misconduct comes at a steep price.
Brutal 2010 Murder of UVA Senior Shocks Community
Love first met Huguely during their freshman year at the University of Virginia (UVA), where both played lacrosse.
By the spring of 2010, the couple had been dating for two years—but friends witnessed a relationship that was rocky and, at times, abusive.
Friends witnessed Huguely strangle Love at a party in February 2010. That April, toward the end of their senior year, Love ended the relationship for good.
On May 2, 2010, after a day of heavy drinking, 209-pound Huguely entered Love's off-campus apartment, kicked open her locked bedroom door, violently shook her, and assaulted her.
When Love's roommate arrived home early the next morning, she found Love unresponsive. Medical examiners determined that Love died from blunt force trauma to her head.
When questioned by police, Huguely provided information that corroborated his presence in Yeardley Love's bedroom and physical contact that ultimately led to her death. When police informed Huguely that Yeardley Love was deceased, he claimed to be unaware of her passing. Later, Huguely claimed to lack memory of his actions and crimes. But regardless of Huguely's claimed memory loss of his crimes, a jury held Huguely responsible for Love's death, convicting him of second-degree murder and sentencing him to 23 years in prison.
Huguely's earliest possible release date is May 2030.
Jury Awards $15 Million to Love's Mother and Sister
In April 2012, Love's mother, Sharon Love, sued Huguely, UVA, and the university's lacrosse coaches and athletic director, arguing that Huguely's alcohol abuse and violent behavior were well-known to UVA—yet no disciplinary action was taken.
But the allegations against the university and its staff were dropped a year later, and the civil suit against Huguely was voluntarily dismissed in 2018.
Later in 2018, Love's Estate refiled its wrongful death suit against Huguely. The Love family was represented by a team of attorneys including Paul Bekman of Bekman, Marder, Hopper, Malarkey & Perlin, and Jeffrey Stedman and Irvin Cantor of Cantor Grana Buckner Bucci. As the case neared a trial in April 2022, Kevin Biniazan of the Virginia personal injury firm Breit Biniazan, was added to the team of attorneys to serve as trial counsel. 
Sharon and Lexie alleged that Huguely's assault and battery caused Yeardley Love's death, and that Huguely's conduct was so willful and wanton to evince a conscious disregard for her life and safety. And in April 2022, a jury agreed, awarding $7.5 million each in compensatory damages to Sharon and Lexie and finding Huguely's conduct did amount to willful and wanton conduct. The verdict provides much-needed closure to their 12-year ordeal.
In closing arguments, Attorney Kevin Biniazan told jurors they couldn't consider Huguely's drinking a mitigating factor for his conduct. In other words, his voluntary intoxication in no way diminished his responsibility for Love's death.
"This is common sense. If a man gets behind the wheel of a car drunk, and he's so drunk that he doesn't even know that he's behind the wheel of a car. . . is it a defense in that case to say, I was so drunk I just didn't know I was behind the wheel of a car? That despite all my life experiences knowing that it's dangerous to get behind the wheel of a car when intoxicated, let me off, ratchet it down, because in that moment I just had a few too many? That's not common sense."
Sharon and Lexie expressed relief at the verdict. Although no amount of money will bring Yeardley Love back, holding Huguely both criminally and civilly liable for her death can provide some measure of justice.
And with no appeal filed by Huguely, this verdict marks the end of a tragic chapter for the Loves and Charlottesville alike.
One Love Foundation Spreads Hope
The Love family has spent the last twelve years grieving the loss of Yeardley but also spreading hope through the One Love Foundation. While playing lacrosse for UVA Yeardley Love wore jersey number 1. The team retired her number after her death and within months of her murder, the One Love Foundation was established to raise awareness about domestic violence, especially relationship violence. One Love Foundation is a national non-profit organization with the goal of ending relationship abuse. The organization empowers young people with the tools and resources they need to see the signs of healthy and unhealthy relationships and bring life-saving prevention education to their communities.
The One Love Foundation empowers young people with powerful films and honest conversation. Through workshops and peer-to-peer discussions, One Love offers a framework that helps students spread its message online and in their communities. To date, over 1.6 million people have been educated through in-person workshops and over 100 million people have been reached through educational video content.
Breit Biniazan Fights for Justice
Wrongful death is a terrible event that leaves family members reeling with grief, and in some cases, unprecedented financial burden.
While we can't turn back time, the personal injury lawyers at Breit Biniazan can help surviving family members get the compensation and closure they deserve.
If you have a personal injury case, feel free to discuss your legal options with our team during a free one-on-one consultation. Contact us online or by calling 855-212-8200.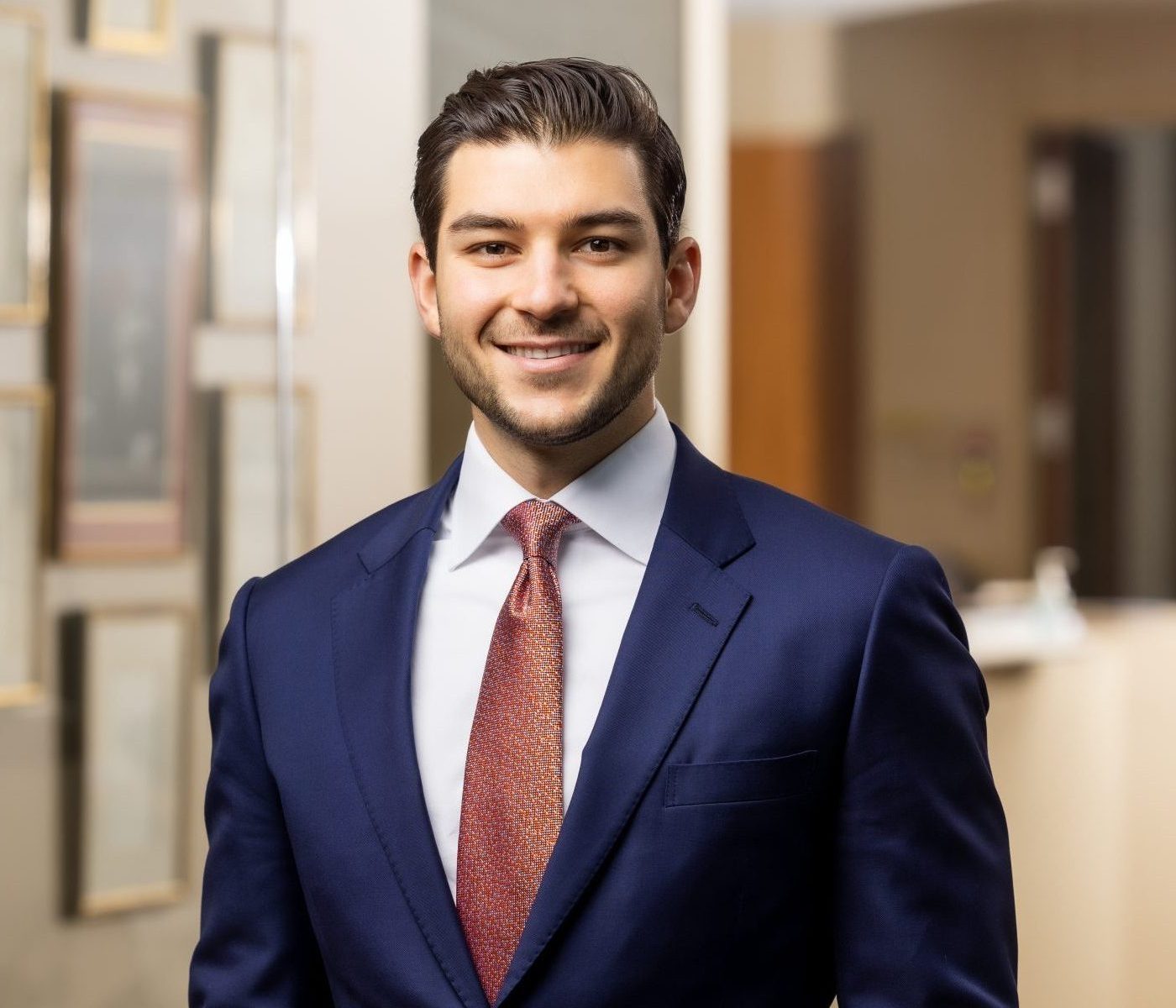 Partner
Kevin is a trial attorney who passionately represents individuals injured or harmed by the carelessness of others. Between jury trials and settlements, Kevin has secured more than $100 million for his clients in his first five years of practice.
Learn more about Kevin Biniazan
Office Locations
Related Posts
Categories
Archives
We are personal injury attorneys
Fill out our contact form to speak to our experienced Virginia trial attorneys. Breit Biniazan has helped recover millions of dollars in cases. Learn how we can help you today.